ImproveIT for New Zealand NFP Organisations
No matter what skill level you're at, you can find articles to help you improve your use of technology at your organisation.
Not sure were to start?
Take the Digital Capability Quiz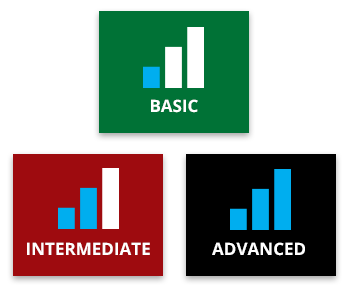 Digital Business Kits for New Zealand NFPs
Good information and communication technology can help non-profits to:
make the most of staff and volunteer time
measure and improve client and community outcomes
minimise service risk.
We've designed ImproveIT to help NFPs make the most of technology. The majority of resources on ImproveIT are useful wherever your organisation is located, but where relevant we have developed resources specifically for New Zealand. The resources below are those which, general or tailored, we've been told are most useful for not-for-profits operating in New Zealand.
Many of these resources have been developed with funding from the Ministry of Social Development. These resources will help you develop capacity and capability, work collaboratively, and achieve priority outcomes, particularly useful if your organisation is funded by the Ministry's 'Investing in Services for Outcomes' programme,
If you would like to know more about the use of technology in New Zealand not-for-profits, this presentation - originally given at ITx - talks about how technology profits New Zealand's non-profits. 
Not sure where to start?