ImproveIT for Australian Disability Services
No matter what skill level you're at, you can find articles to help you improve your use of technology at your organisation.
Not sure were to start?
Take the Digital Capability Quiz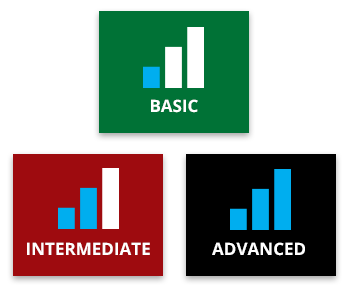 ImproveIT for Australian Disability Services
We know that good information and communication technology can be the difference between an organisation that thrives and grows and one that struggles to survive. This is becoming even more evident for Australian Disability Services Providers under an NDIS funding environment. Traditionally many disability providers have used manual and paper based systems and not relied heavily on technology. However to survive and thrive under an NDIS environment we expect that most organisations will be required to make significant improvements and investments in technology to help them cope with the increased need to:
Attract new clients - now that clients have more choice in what services they receive with their NDIS funding there is increased competition and a need for service providers to have a strong online presence and engage with potential clients using websites, social media and eNewsletters.

Provide individualised services - each client now gets to customise the suite of services that they receive with their NDIS funding which often requires service staff to access information on each clients needs wherever they are using online client management systems and mobile devices

Ensure operations are sustainable and efficient - with a change in funding models under the NDIS, there is an increased importance for service providers to have efficient systems to minimise administration time and costs, submit accurate service delivery information to the NDIA portal and ensure staff have reliable systems and infrastructure.
The resources in this section are designed to guide Australian Disability Service providers through an IT improvement process to help them meet these new technology requirements under the NDIS. The IT improvement journey for providers typically involves understanding your current position, developing of an IT improvement plan, understanding your system requirements and selecting or upgrading your system(s) with the view to implementing it. The resources in this section are designed to provide providers with practical, easy to understand resources and tools to improve the use of technology to prepare and thrive in an NDIS environment
Many of these resources have been developed through a collaboration between Infoxchange and National Disability Services (NDS). These resources were designed to help Australian Disability Services prepare for the NDIS by educating providers on good practice approaches to IT planning and system selection with unbiased advice.
ImproveIT for NDIS 
Not sure where to start?